On Wednesday, I mentioned a new project I'm working on and promised to tell you about it. And then I forgot. So here's making up for lost time.
I was browsing through my twitter feed last week when I came across some suggested posts from ConquerWorry. I had never heard of them before, but I enjoyed the posts I read, so I went in search of more posts. And I found this: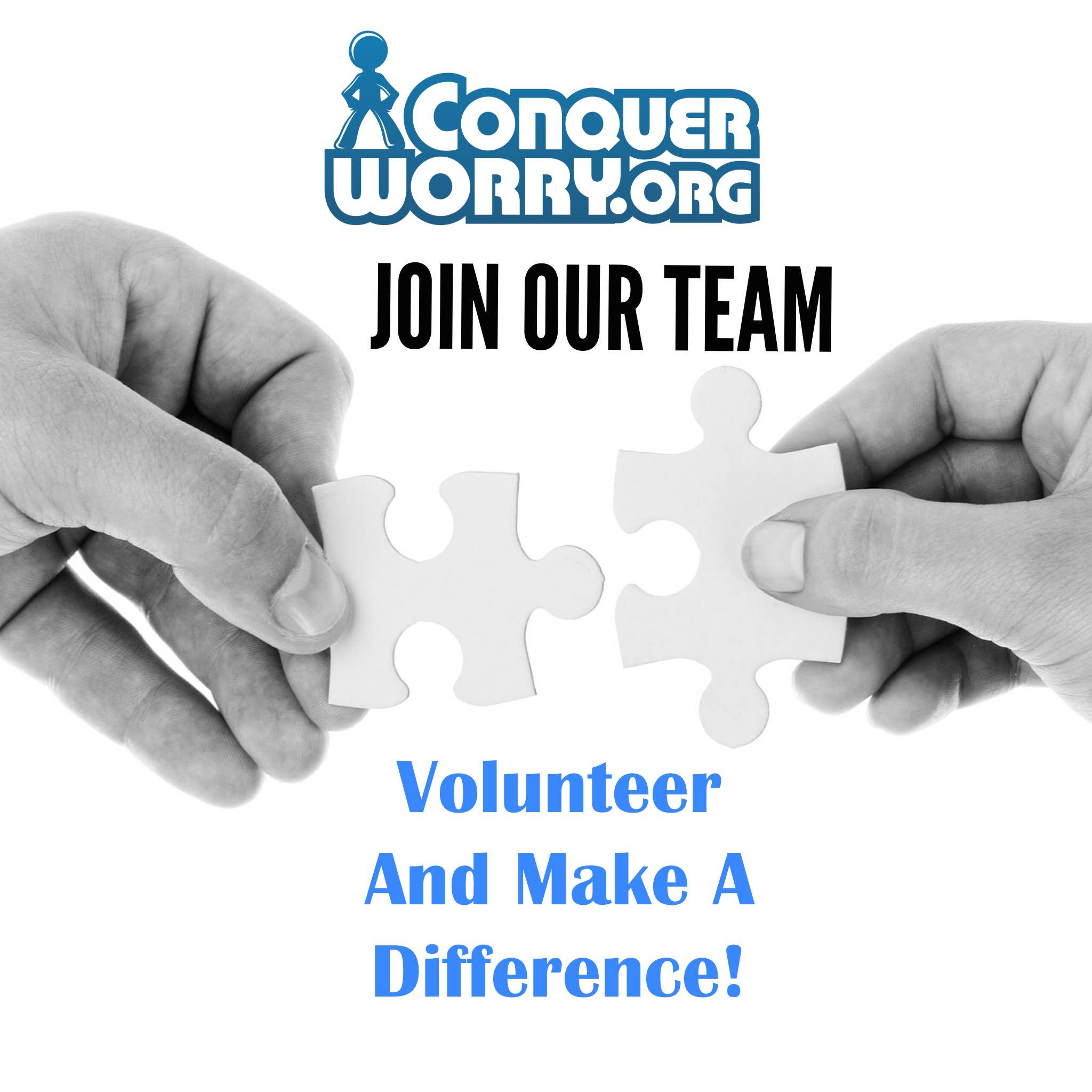 I started this blog to help fight the stigma of mental illness by being honest about my own struggle. I love being able to honestly share what my life is like and hearing from others how they can relate. Mental Health advocacy is such an important cause in a world where suicide is the second leading cause of death for 10-24 year olds. Nothing is more heartbreaking than a world where children decide to kill themselves.
ConquerWorry.org was started by a husband and wife team, Jay and Chris Coulter. It has been a labor of love for both of them, and they recently reached out looking for support to keep the site going. I offered my services up to help wherever I could and found a kinship with Jay. I have taken on ConquerWorry's pinterest account and have been helping with the website ConquerWorry.org and organizing the new ConquerWorry Leadership Team.
I am honored and proud to be a part of the ConquerWorry team and encourage everyone who reads this to check out the website, find ConquerWorry on social media and get involved in #ConqueringWorry. One in Four adults struggle with a mental illness. Think about that? If you know more than four people, one of them struggles with mental illness. If you could help them in any way or just understand them better, wouldn't you want to? Visit ConquerWorry.Org to learn more today.